Comida japonesa é coisa séria
Achei isso aqui.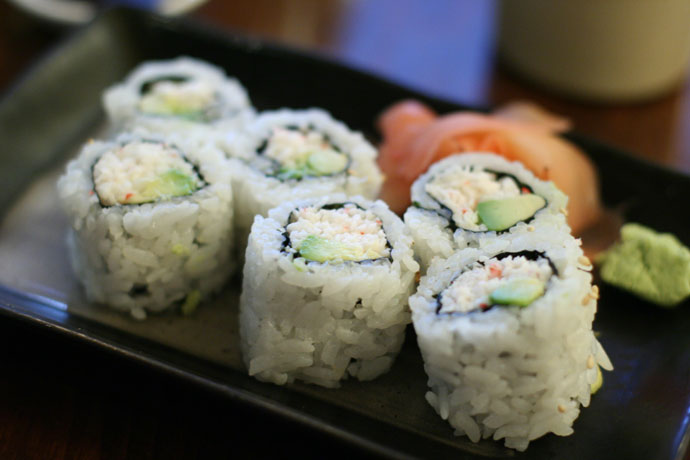 "Cara, tava pensando numa coisa…"
"Que coisa?"
"Comida japonesa, você gosta?"
"Gosto"
"Então, eu não gosto, sabe? Acho esquisito. Peixe cru, entende? Acho sem graça…fora que prefiro minha comida frita, cozida, assada, não crua ou doente. Acho que o Woody Allen disse isso"
"E daí?"
"E daí que todo mundo tenta me convencer a ir em restaurantes japoneses…e com o tempo eu notei que bem…soa como se estivessem tentando me convencer a fazer sexo anal, já reparou?"
"Sexo anal?"
"É…tipo, repara nas frases que eles usam… 'no começo vai ser ruim, mas depois você vai gostar', 'você precisa tentar algumas vezes antes de começar a se divertir', 'todo mundo gosta e só você não tenta'. Totalmente um cara tentando convencer uma garota numa noite de sexta-feira, sabe?"
"…"
"Coisas tipo…'só um pouquinho, vai ser gostoso' ou 'não vai fluir se você não relaxar' ou mesmo 'somos só nós dois, ninguém precisa saber'. Muito clima de sodomia pra mim, não sei…Me deixa desconfortável, sabe?"
"…"
"…"
"…"
"Que houve, cara?"
"Acho que nunca mais vou conseguir usar molho shoyu sem pensar em KY e a culpa é toda sua, velho…"
Veja também:
This entry was posted by (author unknown) on 2011-01-15 at 12:30, and is filed under Uncategorized. Follow any responses to this post through RSS 2.0. You can skip to the end and leave a response. Pinging is currently not allowed.
This site uses Akismet to reduce spam. Learn how your comment data is processed.